Rices We are Dealing.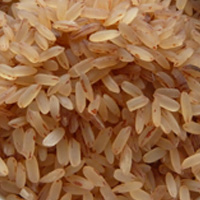 Kerala Matta Rice (Palakkadan Matta).
Kerala Matta rice is a unique cereal having high content of nutrients and is indispensable for those who do hard physical work.[citation needed] It is also rich in fibre. Kerala Matta Rice is the rice having the outer bran being removed. The grains are yellowish pink from being parboiled with the reddish out layers. Rose Matta Rice maintains a pink hue as well as its flavor on cooking. Like all brown or par boiled rice, Red Matta has a lengthy cook time and requires extra water. The "Kerala Matta" rice has been very popular from early days because of the richness of rice, its unique taste and use in preparations of rice-snacks like "Kondattam","Murukku" etc. The "Palakkadan Matta ari Kanji" ('ari' in Malayalam means Rice) is also famous for its rich nutrient qualities. The unique rice is mentioned in Tamil Classics like Thirukkural.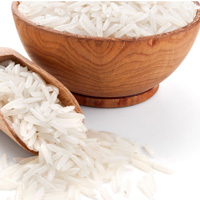 Basmathi Rice.
Basmathi Rices are of several varieties. Traditional types include basmathi 370, basmathi 385, and basmathi Ranbirsinghpura (R.S.Pura). Scientists at Indian Agricultural Research Institute, Delhi, genetically modified basmati to produce a hybrid semi-dwarf plant which had most of the good features of traditional basmati (grain elongation, fragrance, alkali content). This hybrid was called Pusa Basmati-1 (PB1; also called "Todal", because the flower has awns); crop yield is up to twice as high as traditional varieties. Fragrant rices that are derived from basmati stock but are not true basmati varieties include PB2 (also called sugandh-2), PB3, and RH-10.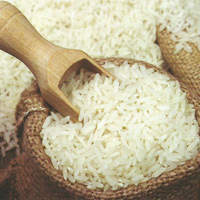 Ponni Rice.
Ponni Rice is a variety of rice developed by Tamil Nadu Agricultural University in 1986. It is widely cultivated in TamilNadu a state in India, and is a hybrid variety of Taichung65 and Myang Ebos 6080/2. The name literally means 'like gold'. Since River Kaviri is also called 'Ponni' in Tamil literature there is a notion that the rice could have been named after the river.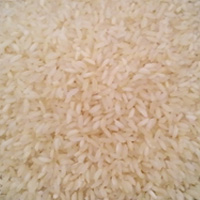 Sona Masuri.
Sona Masuri (also, Sona Masoori, Samba Masuri, BPT 5204, HMT, or Jeela karra masuri) is a medium-grain rice grown largely in the Indian states of Andhra Pradesh and Karnataka. In Telugu, Sona Masuri rice is called Bangaru Theegalu (meaning Golden Ivy). It is lightweight and aromatic. This premium variety of rice is mainly exported to USA, Canada, Europe, Australia, Singapore, Malaysia, and Middle East countries such as SaudiArabia, UAE, and Qatar. In Andhra Pradesh, it is mainly cultivated in the Guntur, Kurnool, Mahaboobnagar, Nizamabad, Nellore, Warangal and West Godavari districts. In Karnataka, it is mainly cultivated in the Raichur, Koppal and Bellary districts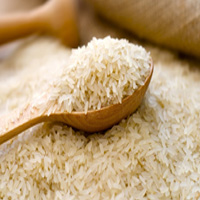 Thai Jasmine Rice.
Jasmine rice sometimes known as Thai fragrant rice, is a long-grain variety of rice that has a nutty aroma and a subtle pandan-like (Pandanus amaryllifolius-leaves) flavor caused by 2-acetyl-1-pyrroline. Jasmine rice is originally from Thailand. It was named as Kao Horm Mali 105 variety by Sunthorn Seehanern, an official of the ministry of agriculture in the Chachoengsao Province of Thailand in 1954. The grains will cling when cooked, though it is less sticky than other rices as it has less amylopectin. It is also known as Thai Hom Mali. To harvest jasmine rice the long stalks are cut and threshed. The rice can then be left in a hulled form and sold as brown rice, or shucked and sold as white rice. Most Southeast Asians prefer the white variety of jasmine rice.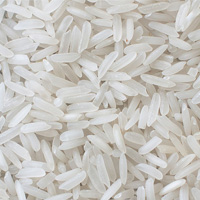 Thai White Rice.
White rice is the name given to milled rice that has had its husk, bran, and germ removed. This alters the flavour, texture and appearance of the rice and helps prevent spoilage and extend its storage life. After milling, the rice is polished, resulting in a seed with a bright, white, shiny appearance. The milling and polishing processes both remove important nutrients. A diet based on unenriched white rice leaves people vulnerable to the neurological disease beriberi, due to a deficiency of thiamine (vitamin B1). White rice is often enriched with some of the nutrients stripped from it during its processing. Enrichment of white rice with B1, B3, and iron is required by law in the United States, although these nutrients are only a small portion of what has been removed.At various times, starting in the 19th century, brown rice and wild rice have been advocated as healthier alternatives. The bran in brown rice contains significant dietary fiber and the germ contains many vitamins and minerals. As with all natural foods, the precise nutritional composition of rice varies slightly depending on the variety, soil conditions, environmental conditions and types of fertilizers.Typically 100 g of uncooked rice produces around 240-260 g of cooked grains, the difference in weight owing to absorbed cooking water.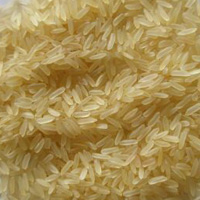 Thai Parboiled Rice.
It is the name given to milled rice that has had its husk, bran, and germ removed. This is done largely to prevent spoilage and to extend the storage life of the grain. After milling, the rice is polished, resulting in a seed with a bright, white, shiny appearance. We are holding various broken percentage of White rice to satisfy various global markets.