Our Products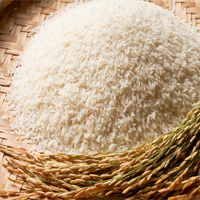 Variety of Quality Rices.
We are dealing in variety of Quality Rices like Kerala Matta, Basmathi, long and short rice, sona masuri, ponni , idili rice, jaya rice etc. Kerala Matta rice (also known as Rosematta rice, Palakkadan Matta rice, Kerala Red rice, or Red parboiled rice). It is popular in Kerala and Sri Lanka where it is used on a regular basis for idlies, appams and plain rice. and also dealing in Biriyani Rice. Basmati rice has a typical pandan-like (Pandanus fascicularis leaf) flavour caused by the aroma compound 2-acetyl-1-pyrroline. There are several varieties of basmati rice. Traditional types include basmati 370, basmati 385, and basmati Ranbirsinghpura. Sona Masuri (also, Sona Masoori, Samba Masuri, BPT 5204, HMT, or Jeela karra masuri) is a medium-grain rice grown largely in the Indian states of Andhra Pradesh and Karnataka. Ponni Rice is a variety of rice developed by Tamil Nadu Agricultural University in 1986. It is widely cultivated in TamilNadu a state in India..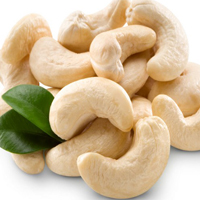 Cashew nut & Coconut powder
The cashew nut is a popular snack, and its rich flavor means that it is often eaten roasted, on its own, lightly salted or sugared, or covered in chocolate. Coconut powder is prepared by soaking the grated flesh of a coconut in hot water or scalded milk, then straining the combination. Coconut milk is classified as thick, thin, or coconut cream. Thick coconut milk is the result of the first soaking and squeezing. Coconut milk powder is a good substitute for fresh coconut milk and an alternative to animal milk for those who would like a completely vegan food.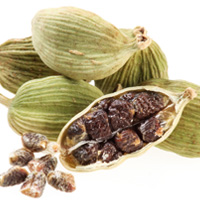 Cardamom, Malabar Pepper, Spices, Onion & Tamarind.
We are dealing in Cardamom, Garbled and Ungarbled Black Pepper and Spices. We buy the raw above items from the farmers in bulk and further process them and order to supply them to buyer. we provide the items as per the specification of our client and have never received any complaints with regards to the quality of our spices. Cardamom (or cardamon) refers to several plants of the similar genera Elettaria and Amomum in the ginger family Zingiberaceae. Both genera are native to India, Nepal and Bhutan; they are recognised by their small seed pods, triangular in cross-section and spindle-shaped, with a thin, papery, outer shell and small black seeds. Black pepper (Piper nigrum) is a flowering vine in the family Piperaceae, cultivated for its fruit, which is usually dried and used as a spice and seasoning. Pepper spirit is used in famous beverages like Coca-Cola and many medicinal and beauty products. Pepper oil is also used as an ayurvedic massage oil and used in certain beauty and herbal treatments. A spice is a dried seed, fruit, root, bark, or vegetative substance primarily used for flavouring, colouring or preserving food. Sometimes a spice is used to hide other flavours. Spices are distinguished from herbs, which are parts of leafy green plants also used for flavouring or as garnish. We are also dealing in Tamarind it is the best described as sweet and sour in taste, and is high in acid, sugar, B vitamins and, oddly for a fruit, calcium. The tamarinds of Asia have longer pods containing six to 12 seeds, whereas African and West Indian varieties have short pods containing one to six seeds. The seeds are somewhat flattened, and glossy brown. We Deal with Common Onions, they are normally available in three colours: yellow, red, and white. Yellow onions, also called brown onions, are full-flavoured and are a reliable standby for cooking almost anything. Yellow onions turn a rich, dark brown when cooked and give French onion soup its tangy sweet flavour. The red onion is a good choice for fresh uses or in grilling and char-broiling.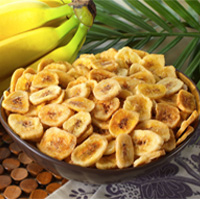 Chips & Snacks.
Banana chips are deep-fried and/or dried slices of bananas (fruits of herbaceous plants of the genus Musa of the soft, sweet "dessert banana" variety). Both ripe and unripe bananas are used for this variant. Sometimes they are coated with masala or jaggery to form both spicy and sweet variants. It is an integral part of the traditional Kerala meal called sadya served during weddings and traditional festivals such as Onam. Tapioca chips Tapioca is a starch extracted from cassava (Manihot esculenta). This species is native to Brazil, Colombia, Venezuela, Puerto Rico, Haiti, and the Dominican Republic from where the plant was spread by Portuguese and Spanish explorers to Africa, the Philippines and most of the West Indies, being now cultivated worldwide.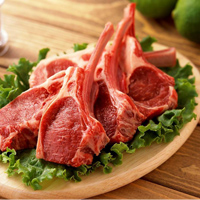 Frozen Fish & Meat.
We are handling fresh and good quality fish and meat. Frozen products do not require any added preservatives because microorganisms do not grow when the temperature of the food is below -9.5°C, which is sufficient on its own in preventing food spoilage. Long-term preservation of food may call for food storage at even lower temperatures. Carboxymethylcellulose (CMC), a tasteless and odorless stabilizer, is typically added to frozen food because it does not adulterate the quality of the product.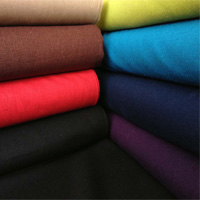 Variety of Quality Fabrics.
We exporting high quality Cotton, Linen & Polister fabrics, which is natural and free from pesticides. Our state of the art weaving infrastructure has the capability to produce. Cotton fabric which is used is natural, comfortable, durable and suitable in any weather. The collection of fabrics bought in various colors. We also trade cotton fabric blended in fine polyester fabrics that are rare to find. Cotton and Polyester fabrics are widely used in making Apparels, Garments and home furnishings like curtains, bedding products, wiping cloth, handbags and luggage etc. The Men's Pants provided by us have been a huge hit in the market because of the latest styles and contemporary patters in which they are available. Our pants are made from crease resistant fabric which is easy to wash and iron. Our Men's Pants add charm and elegance to the personality of the wearer. Also dealing in world class Men's Shirts from premium fabrics that are easy to wash and maintain. Our Men's Shirts which are available in different designs, colors and styles have made us one of the best Men's Shirts exporters and suppliers.Our Men's Jeans are made from best quality materials which are procured from the best textiles manufacturers and suppliers from all over the country. The Men's Jeans provided by us are available in different colors, patterns and designs. we are also dealing in Kurthas, Indian Sarees, Churidars and Kids wears.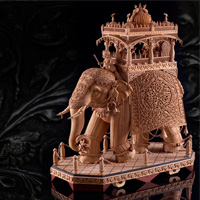 Handicrafts, Leather & Brass Items.
We are dealing in Handicrafts, Leather and Brass items. Handicrafts divided in to metal and wood craft. Metals such as gold, silver, copper, brass and bell metal are shaped to perfection to create an exquisite wealth of jewellery, figurines, idols, utensils, etc. These items are special to Bihar, West Bengal, Kashmir, Orissa, Assam, Tamil Nadu and Kerala.Craftsmen of Jammu & Kashmir, Uttar Pradesh, Gujarat, Karnataka and Kerala use different types of wood like Rosewood,Sandalwood, Teakwood and Shisham to make items like furniture, toys, idols, etc.We manufacture a wide range of Leather Bags in different shapes and sizes that have been in huge demand in the market. We are dealing in premium leather bags which have unique design and style. The affordable prices and unmatched quality of our bags have earned us place among the topnotch leather bag suppliers from Kerala. Our most appreciated leather products range Men's Leather Wallets which are made from top quality leather procured from the best retail vendors and suppliers from all over the country. Our Men's Leather Wallets are designed in a way so that it can keep money, credit and ATM cards, visiting cards and many other small items safely in an organized manner. Men's Leather Belts has grown manifolds in past few years. Keeping this in mind we have designed our range of Men's Leather Belts which are made from top quality leather. With different design and patterns Our Men's Leather Belts have carved our niche for themselves in the market. We are dealing in Leather Jackets, Our Leather Jackets are available in different designs, sizes, and shapes depending upon the contemporary fashion trends. We are dealing durable Leather Shoes that are available in different variants to suit various needs of our diverse client base. The Men's Leather Shoes provided by us are made from pure leather which is procured from the best leather dealers.